A fantastic book for family members who have a loved with a drug or alcohol problem and where the person isn't willing to seek treatment. We use this with almost all the family members we work with at Sober Families.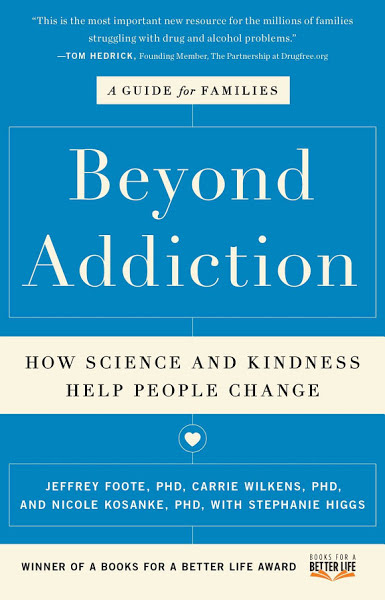 A newer book that comes from the same perspective as Sober Families. It offers a warm, optimistic, and encouraging approach to helping family members change. This is a great book for families who are looking to help their loved one and want concrete things that they can do that will help.
HBO made a show about the CRAFT approach as part of their show "Intervention" which is available to HBO subscribers.
The Center for Motivation and Change created a resource that presents CRAFT concepts in bite-sized layout. Available in both website and workbook form, the 20 Minute Guide offers tips, ideas, and worksheets to practice these skills. There are two versions available, for parents who have children with an addiction the "The Parent's 20 Minute Guide" is available and for spouses and other adult relationships "The Partner's 20 Minute Guide" is recommended.
Sign up for our Sober Families Mailing list to get free tips and advice on how to help addicted family members.
Stay up-to-date with the latest blog posts and receive our FREE 10-week email course by signing up using the form below. In this FREE course we touch on such topics as:
how to talk to a loved one about getting into treatment

how to respond when a loved one is doing something embarrassing while intoxicated

how to decide when, and if, you are going to kick a loved one out of the home

and more….
Simply fill out the 3-item form at the bottom of the page to get access to these resources!